Sensor Resolution: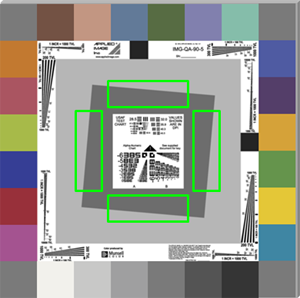 Sensor resolution is the number of pixels in the camera sensor divided by the physical size of an object in the  Field-of-View (FOV) of the scene.  Imaging Gauge™ divides the number of pixels between corners of the SFR feature by the physical size of the SFR feature to calculate the Sensor Resolution.

---
Measurement Details: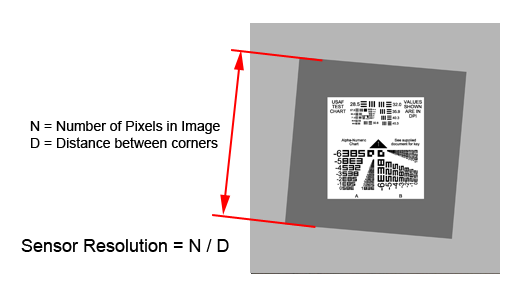 For example, if an image is captured with N = 500 pixels between corners of the slanted-edge feature, the following Sensor Resolution measurements would be reported, depending on the physical target size.
---
Examples: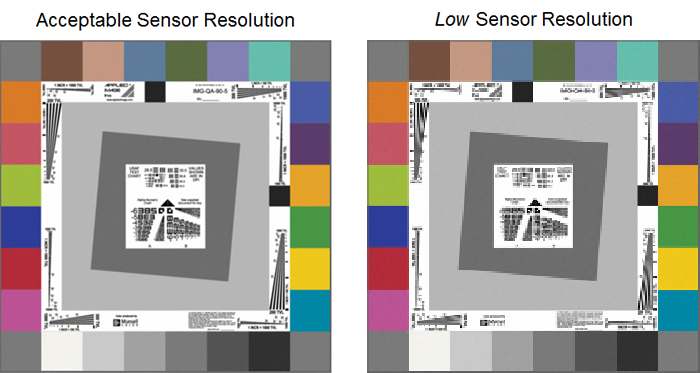 The image on the left was captured at 50 dpi while the unacceptable image on the right was captured at 20 dpi.

---
Specifications:
The Sensor Resolution upper and lower specification limits can be set in the Sensor Resolution tab. An upper limit on Sensor Resolution is intended to limit file size, if necessary.