Target Area:
Noise is typically a function of camera settings and sensor quality. It can also be affected by the camera imaging algorithms for sharpening or noise suppression.
---
Measurement Details:
Noise is calculated for the six (6) neutral patches shown below.  The calculation is the standard deviation of the red, green and blue digital code values inside the Region-of-Interest (ROI) of each patch.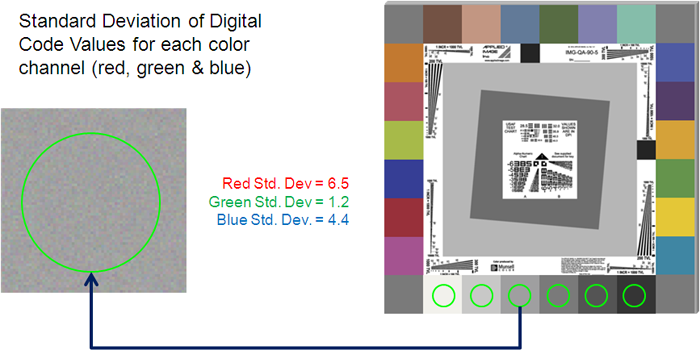 ---
Examples: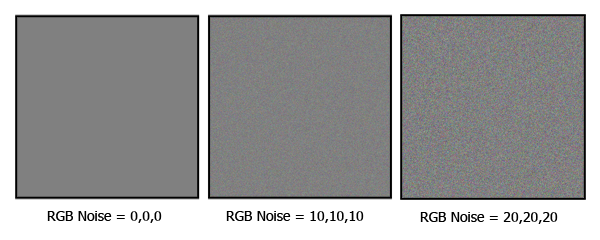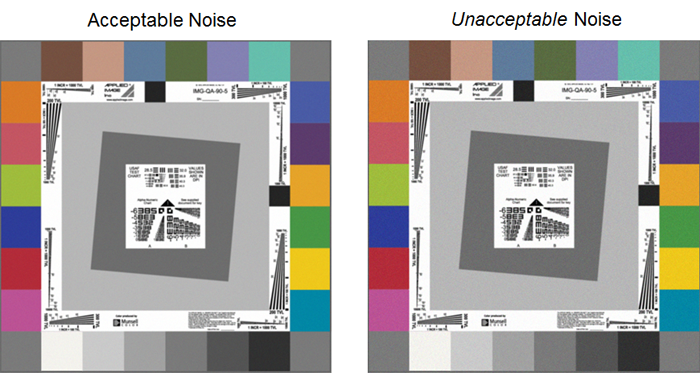 The unacceptable image shows a uniform standard deviation of approximately six digital code values in each of the neutral patches.

---
Specifications:
The upper specification for noise can be set separately for each of the six (6) neutral patches.  The specification at each density is used for noise measured in each of the three color channels: red, green, and blue.